Our European groupage network consists of medium to large logistics service providers which have a long history of service in their own country. They also have the best entries in the world of transport in their operational area. Their focus is primarily based on international cargo shipments to process them efficiently. This target enables us to create favorable conditions, such as price and transit times which will be especially competitive and connected to your demands.
In our years of experience we have built an extensive network of European partners.
We work together to ensure proper handling of your requests in the most efficient and effective way. And that will all be done in consultation with you.
Because of our commitment and extensive knowledge basis we aim to have a close co-operation with our customers. Some of these collaborations have resulted in a freight management agreement. With a freight management agreement, the customer can focus itself for 100% on their own core business, while we ensure a qualitative supply and transport of your goods. Herewith we assure that you will save costs in advance. In a personal meeting we would like to discuss further details with you.
Through our extensive partner- and groupage network we are capable to take care of every 'first -and last mile' transport in each logistic situation. Whether that is related to rail, air or inland waterways, that doesn't make a difference for us. The customer's preferences are paramount.
''First –and last mile'' transport
Cabooter Logistics has a solid network of reliable carriers, which enables the company to seek for the right people for a specific task. As a result of many years' experience and expertise we comprehend the way we how to combine the best transport possibilities with the best available people. That's why only work with West-European drivers, because we think it is important to maintain a strong connection de company's roots and the national society.
Does your freight ask for a structural or incidental fast delivery? Occasionally, time is a key factor. Through the air we could deliver quickly your goods at every moment in time, wherever this will be in the world. Through our partner in Düsseldorf we are connected to the global aviation network.
By a shift in the production sites, there are other flows of goods in the world. One of the consequences is a sharp increase in container shipments from the Far East. By reason of this development Cabooter has built up the right strategic partners and works with various renowned companies worldwide. Therefore shipping volumes and competitive prices could be guaranteed. The short sea destinations such as Great Britain, Ireland, Scandinavia and the Baltic States sometimes require specific solutions. Even if your goods will be transported by container or trailer, we will arrange it for you.
Barge and Rail are the most environmentally friendly alternatives to transport your goods. Dependent upon the load kind, transit times and volumes, the international railways or inland waterways could offer a saving solution. This could have a great advantage for both the financial results as for the environment.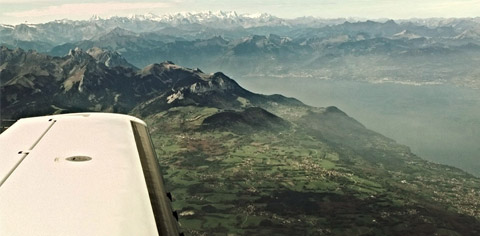 Based on our long history in the traditional road business we are continuing a great part of this logistic business with our current operation. By pursuing an extensive network, numerous logistic solutions and high competences we are able to offer an outstanding service in every situation.